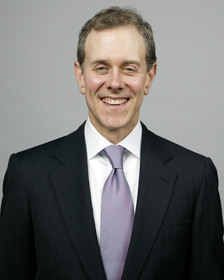 The Hearst Corp., owner of the dailies in Houston, San Antonio, San Francisco and smaller places, is going to start requiring its online readers to pay a fee to access some of its Web content.

This is not shocking in the least to us (it's already been reported a pay wall plan was afoot for the San Francisco Chronicle) but the odd twist is each Hearst newspaper will change what's kept behind the pay wall on a daily basis.

In a memo to employees, Hearst President Steve Swartz explained:


Exactly how much paid content to hold back from our free sites will be a judgment call made daily by our management, whose mission should be to run the best free Web sites in our markets without compromising our ability to get a fair price from consumers for the expensive, unique reporting and writing that we produce each day.
So it sounds like some days you might be able to read your favorite columnist or blogger for free, and other days you'll have to pay, depending on the daily decision of what to put behind the pay wall.
You might as well just go ahead and pay for full access if you really, really want uninterrupted access to your favorite Hearst-employee's writings, which, of course, is the whole idea.
Fair enough, but will the newspaper/Web reading public go for it? We launched a poll a couple days ago over in our right sidebar to get an idea, and though the response has been tepid with only 15 total votes cast, 9 people said they
would not
pay for online access to their local newspaper. Voting in the poll will continue for four more days, so vote now if you haven't (no fee is involved.)
Meanwhile, Hearst President Swartz (
pictured top right)
wants his papers to add more "correspondents."
If we're reading between the memo's lines correctly, this apparently means bloggers who'll write without compensation in exchange for being placed on a Hearst-owned Website.
Swartz, who assumed the Hearst presidency only last December, puts it like this in his memo, which was first reported by the Wall St. Journal's
Digits
blog on Friday:
We must do a far better job of reaching out to prominent citizens in our communities, those who already have a blog and those who don't, and providing them a prominent platform to state their views. We must develop a rich network of correspondents to help us grow the deepest hyper-local community microsites in our markets.
Put another way, they're co-opting as much of Bloggerville as possible, or at least that portion of Bloggerville that fits the Hearst model.
Of course, there still will be millions of independent bloggers who won't be writing for a newspaper's Website, so we're not suggesting anything sinister here.
It's just business and it's worth a try.